Divorce Lawyer in Delhi NCR | Free Call to Experts Lawyer
Our Best Divorce Lawyer In Delhi help clients to deal with divorce cases, both mutual and contested, child custody cases by providing customized legal solutions. Having an experienced Best Divorce Lawyers In Delhi divorce lawyer is the only way to find quick solutions within time frame as individual must get time to restart new life .
Our Best Divorce Advocate In Delhi  help file or defend mutual divorce petition, contested divorce, domestic violence , interim maintenance , and dowry harassment , women cell complaints , 125 crPC , or related matters. The services of the firm are provided after taking inputs from the best legal opinion in the firm at affordable prices.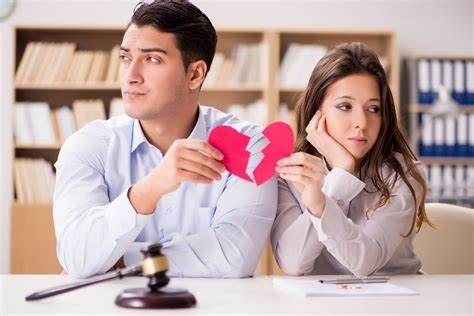 When it comes to navigating the complexities of divorce proceedings, finding the best legal representation is crucial. In Delhi, KMA Law Office has established itself as the premier destination for individuals seeking the assistance of top divorce advocates. With a team of highly skilled and experienced lawyers, KMA Law Office offers comprehensive and personalized services to clients, ensuring their best interests are represented throughout the divorce process.
Mutual Consent Divorce Lawyer in Delhi with Low Fees
Led by a team of seasoned divorce attorneys, KMA Law Office has a stellar reputation for providing top-notch legal advice and guidance to clients in Delhi. The lawyers at KMA Law Office understand that divorce can be emotionally challenging and legally intricate, which is why they approach each case with sensitivity and professionalism. They prioritize open communication with their clients, taking the time to understand their unique circumstances and tailor their legal strategies accordingly.
What sets KMA Law Office apart from other divorce advocates in Delhi is their unwavering commitment to achieving favorable outcomes for their clients. With a deep understanding of family law and divorce proceedings, the lawyers at KMA Law Office work diligently to protect their clients' rights and assets. They leverage their extensive knowledge and expertise to negotiate settlements, resolve disputes amicably, and, if necessary, vigorously represent their clients in court.
The success of KMA Law Office can be attributed to their client-centric approach and track record of achieving favorable results. Their dedication to providing high-quality legal services, coupled with their empathy and understanding, has earned them the reputation of being the best divorce lawyers in Delhi.
If you are going through a divorce and need expert legal representation, KMA Law Office is the go-to choice in Delhi. Their team of skilled divorce advocates will guide you through the legal process, ensuring that your rights are protected and your interests are prioritized. With KMA Law Office by your side, you can have peace of mind knowing that you are in the hands of the best divorce lawyers in Delhi.